SYNOPSIS
Angel Azul explores the artistic journey of Jason deCaires Taylor, an innovative artist who combines creativity with an important environmental solution; the creation of artificial coral reefs from statues he's cast from live models. When algae overtakes the reefs however, experts provide the facts about the perilous situation coral reefs currently face and solutions necessary to save them. Peter Coyote generously provides insightful narration that leaves viewers pondering our connection to this valuable and beautiful ecosystem.
CAST
Jason deCaires Taylor
British artist/environmentalist Jason deCaires Taylor, has gained attention over the years for his unique sculptural work that combines creativity with an important environmental solution; the creation of artificial coral reefs. Being the world's first to build an underwater sculpture park in Grenada was only the start. He is now the Creative Director and founder of Mexico's underwater museum, The Museo Subacuático de Arte, (MUSA.) His hauntingly beautiful work, cast from live human models, provides the intriguing landscape which becomes a reef. His artistic contribution, inspiring the public to understand one of the ocean's most significant ecosystems, has earned him great respect as an artist and marine conservationist worldwide.
Peter Coyote
Accomplished actor Peter Coyote has graciously offered to narrate our film! We couldn't be happier. Peter's illustrious career as an actor includes an impressive list of over a hundred films and his remarkable voice has become familiar to most as he's narrated more than 165 documentaries throughout his career. Also a writer, Peter has penned many articles, stories and his own memoir entitled Sleeping Where I Fall. As a social activist he's championed a multitude of causes like this project which raises awareness about the perilous situation coral reefs currently face. Peter is truly a gem and we are so very much looking forward to his narration.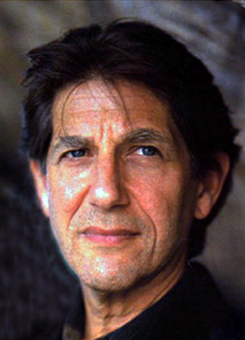 Paul Sánchez-Navarro
Paul Sánchez-Navarro is the the director of the Ecological Center in Akumal. Prior he was a Biodiversity Policy Advisor with the World Wide Fund for Nature in Gland, Switzerland. He has broad experience in the environmental field, having served as Biodiversity Policy Advisor for both the WWF México Program and Pronatura. His achievements include fundraising for a variety of projects in both Mexico and globally, designing long-term policy strategies for three organizations, and participating in national efforts to improve México's environmental policy framework.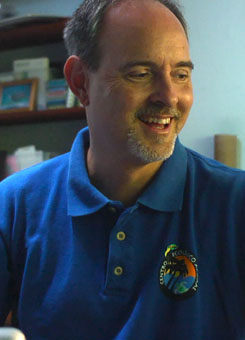 CREW
Marcy Cravat – PRODUCER/DIRECTOR
Award winning Director Marcelina (Marcy) Cravat trained at Art Center College of Design and The Berkeley Digital Film Institute. Her most recent film, Angel Azul, won 12 awards, traveled to over 50 festivals and she was one of two filmmakers hosted by the US Embassy to screen in Moscow and St. Petersburg, Russia during the EcoCup Film Festival. Angel Azul is currently available on VOD platforms and OnDemand. She is currently directing her third documentary, Dirt Rich which focuses on returning carbon to the soil to reverse the effects of runaway global warming. Marcy grew up around Hollywood sets as daughter of character actor Nick Cravat who co-starred in films starring life long friend and acrobatic partner, Burt Lancaster. Photography was how Marcy got her start and later in life she her love for story telling and picture motivated her to transition into film. Her passion and concern for the environment makes environmental filmmaking the best opportunity for her to contribute at this time. She hopes some day to direct a narrative film.
Scout Wise – ASSOCIATE PRODUCER
Scout Wise studied Dramatic Writing at New York University and received a BFA in film from the University of Colorado at Denver. Her short comedic film, A Stan Needs a Maid has screened at both national and international festivals. Her true passion is documentary as seen in her short doc Roma in the Czech Republic that highlights the plight of marginalized Roma people. Scout has worked on numerous documentaries including HEIST: Who Stole the American Dream?, The Cure, The Golden Hour and currently she provides key support for Angel Azul and loves every minute of it.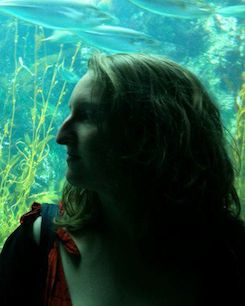 Kath Delaney – PRODUCER OF FUNDRAISING
Kath founded Madera Group and serves as its CEO. Madera Group is a San Francisco Bay Area communications and development firm. As the CEO of Madera Group she manages client relations, business development and project management. Madera Group advises leaders, social innovators, and artists who are in the forefront of social, cultural and political change, policy reform, technological and scientific innovation. Prior to launching Madera Group, Kath was the Managing Director of the Global Security Institute founded by the late Senator Alan Cranston. She has spent the last 20 years working on environmental issues and sustainability. In 1990, Kath and a group of visionary environmentalists organized Earth Day 1990, the 1.4 million person historic event. She lives in the San Francisco Bay Area with her husband Erik Johnson and her daughter Sushma Antonia.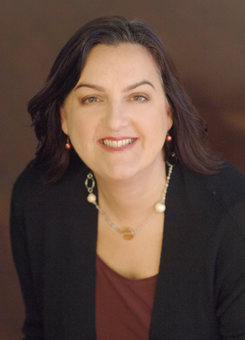 Erik Johnson – PRODUCER OF FUNDRAISING
Erik Johnson is an award winning Multi-Media Producer of video, interactive technologies, website design, and integrated communications. He has been recognized by AV Multimedia Producer's Magazine as one of the top 100 video producers in the US. Erik spent his early career as an environmental organizer and was a National Campaign Director for Greenpeace. He graduated from the University of Vermont with a degree in Environmental Science.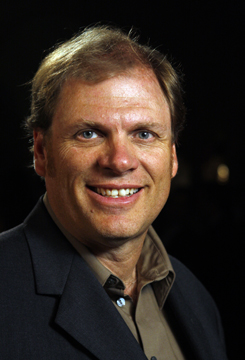 Mario Alberto Chavez Navarro – UNDERWATER PHOTOGRAPHER
Underwater photographer, Mario Alberto Chavez Navarro, brings to Angel Azul 18 years of film, video and photographic experience and over 12 years experience as a professional diver. Educated at the Universidad del Valle de México in Mexico City, Mario has built a his career shooting for a variety of clients. From music videos to documentaries, Mario has worked with production companies like Imcine, Kitch Productions, La Maroma Productions, C Productions and The National Geographic Explorer Series to name a few. He currently provides a majority of footage and photos for Jason deCaires Taylor which can be seen on Jason's website.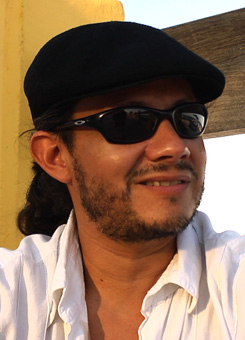 Ian Dolamore – FILM SCORE
Ian writes music for a wide variety of media, whilst maintaining a distinctive voice across a range of genres. He has scored numerous short films and written for the theatre. His library compositions can often be heard on British TV and he has an ongoing relationship with a number of production music labels. Since winning the Sensoria Pro Scoring Contest with his re-score for the trailer of The Amazing Spiderman, he has been writing trailer music for a variety of upcoming film advertising campaigns. Early in 2012 he worked with Double Dose Music to provide music for the Ford Lincoln unveiling of the new 2013 MKZ at the prestigious NAIAS car show. He works with sample library developer Soundiron as a beta tester and official demo writer.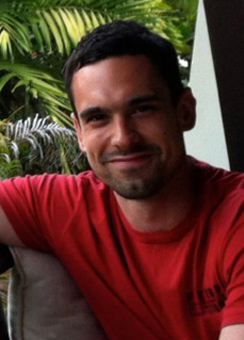 John Bennett – SOUND
Sound man John Bennett currently freelances in Los Angeles providing high quality sound as a Production Sound Mixer and Post Production Editor. His projects are extensive and varied including feature films, commercials, reality shows, shorts, webisodes, documentaries and corporate videos. After completing his degree in Cinema Production from San Francisco State, John spent five years as a Technical Software Specialist for Pixar. He brings to Angel Azul years of experience, a great sense of humor and quality work.
Arthur Dwyer – SENIOR DESIGNER
Arthur is BFA graduate in Graphic Design from the California College of the Arts. His desire and passion for using his design talents to make a difference has allowed him to work with a number of organizations promoting community and global causes, including the Berkeley Art Center, and The Center for Public Art at Life. He has worked with Marcy Cravat on a number of web projects including the memorial page for film actor Nick Cravat.